Leading High Performance Virtual Teams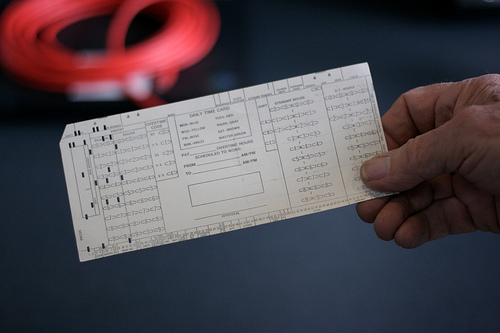 All the time, we see teams being measured by the amount of time they are "signed in" or "clocked in" instead of on results.
The culture of a virtual team needs to be one that creates opportunities to test assumptions, embrace change and share collective knowledge.
If you are managing a virtual team, you should really spend time on the team's vision, team building, structure and tools to get things done. As managers, we often forget to integrate our company's vision into the daily work environment of our virtual team. Like our CEO, Dan Schoenbaum, discussed in his "Avoiding the Death of Your Virtual Team – The Why" blog, everyone wants to be a part of something bigger than themselves. Never forget this principle when checking off the latest project task.
Leading high performance virtual teams requires a commitment to keeping team members engaged. From time to time, remind your team how each task fits into the larger picture.
---
Don't Forget the Systems
Now that everyone (or most of everyone) on your team is OK with working with others in their PJ's (and others in suits), you need to make sure your team has the systems to run like a well-oiled machine with some fine tuning along the way.
In the virtual environment, how you manage projects, assign task, centralize documents and maintain notes can make or break your team.
From a systems standpoint, it is all about the tools you use to keep everything centralized, keeping all the important documents and information at your teams figuretips.
Your systems should include the following:
The tools you use
Your process of getting things done
Your communication process
How the team is organized
---
Bring Face-to-Face Leadership to Your Team
There is no substitute to face-to-face communication. However, this doesn't mean you have to be in the same room with your team. There are several great screen sharing tools which can help you reinforce the vision and direction of your team.
Redbooth also believes you should you use online face-to-face tools to incorporate creative team building activities, such as online charades. Little things like this can not only improve your teams relationships, these type of exercises can improve your teams performance.
---
Remove the Roadblocks
In an earlier blog post relating to virtual team performance, we discussed how important it is that your entire team knows where your organization is going. We used the analogy of needing a GPS system to give us directions to the end goal.
But what about when the road floods and your team needs to deal with a new situation? The GPS system could not have foreseen the disaster ahead. Sometimes, high performance teams have to take the knowledge you have given them from your vision and your playbook ("How We Do It") and just take some risks in dealing with the unknown effectively.
In today's fast-paced world, highly effective teams must have the ability to question assumptions and take a few risks to get the team back on the right path. Remove as many roadblocks as you can that would prevent your team to adjust to needed changes.
You need to give your team the autonomy to deal with various situations that may come up.
---
It Comes Down to Training
In the end, without proper training, your virtual team can only go so far. Let's take those elite athletes that elevate above all the others. Tiger Woods and Phil Mickelson make those critical putts on the final day of the tournament due to training. They don't have to think about it. Their bodies and mind know what to do.
Whether you are talking about an athlete or a virtual team member, the difference in excellence revolves around your teams training and training habits.
---
Time card photo by Marcin Wichary