Announcing Teambox's $5M Funding Led by Avalon Ventures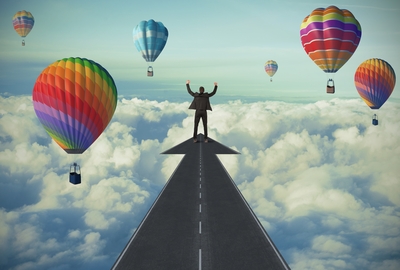 Sadly, there are still over 100,000 Microsoft sharepoint users out there trying to figure out how to collaborate, even more users who have stored files somewhere in the cloud – using Box, Dropbox or Google – and are STILL using email to collaborate and send files… and much to my disbelief, most of the corporate world wastes countless of hours travelling to and sitting in meetings. Our mission is simple…Teambox will provide a single place – in the cloud, or on premise – to work smarter, faster and more efficiently.
We are going to use this capital to deliver:
A better Teambox experience – We will soon be launching a new version of Teambox that is faster, easier to use and can be easily expanded. Additionally, if you are one of those users "stuck" in your email, we will have a solution for you too.
A better mobile experience – A killer mobile experience is part of our charter. We have already doubled the size of our mobile team and will soon support new platforms and launch new products for a greater Teambox mobile experience.
An open and extensible platform – We are adding brand new capabilities that run on the Teambox platform. Think of these as "apps". Some will be written by us, others by partners or customers. They will enable you to stop using disparate point solutions and switch to Teambox for all collaboration. These are real; we are already piloting these capabilities, and the feedback has been great, so expect to hear more in the near future!
Of course, we need to expand our team of developers and product managers to make all of this happen faster. I am happy to report that process is already underway.
In summary, we are confident we can use this added capital to build an exceptional team and even more exceptional product. As always, we're listening, so let us know about any ideas you have for Teambox or capabilities you'd like to see.
Finally, I want to extend our sincerest thanks to our Angel investors and to you for using Teambox and for being a loyal fan. Whether you've been with us since the beginning, or are just discovering us; I'd like to thank you for being onboard with our mission of changing the way the world works with Teambox.