4 Fun and Easy Ways to Turn Your Team Into Brainstorming Pros
Do you have a small or large team? Is that team all in one open office space or scattered throughout the world? Utilizing your team for brainstorming for client work and internal projects can prove to be highly productive and lucrative.
In this post, you'll discover how you can get the most from your team through team brainstorming, no matter the size or location of your team.

Give your team a place to brainstorm 24/7

It doesn't matter whether people on your team are all on one time zone or distributed throughout the globe. The times that people are most creative varies based on whether they are, by nature, morning people or night owls.
Ironically, studies have found that morning people have the best ideas in the evening, and night owls have the best ideas in the morning. Hence, expecting everyone to be on their A game at nine o'clock in the morning on Tuesday is just not realistic.
This is why you should give your team members a place to brainstorm when they're in the mood to be creative. That way, when someone comes up with a great idea at four o'clock in the morning on Wednesday and someone else comes up with a great idea at seven o'clock in the evening on Friday, both can submit their ideas to the team at their best respective times.
An all-encompassing brainstorming hub is also ideal for teams that have remote members. If someone comes up with a great idea while everyone else is on holiday, they don't have to wait for their team to get back to share it.
The key to allowing ongoing brainstorming is creating a place for everyone to go to share their ideas and to review the ideas of others. That way, when someone decides to work on a project at odd hours, they're not working alone. They are able to work with the ideas submitted at various times by their team.
There are several ways to create a brainstorming hub that is open all of the time. You can start with something as simple as a chat room especially for your team to enter and drop in ideas.
You can also give your team an internal list where they can add ideas in the form of tasks for a specific project.
The goal is to make your brainstorming hub a place that is convenient for everyone on your team to access, share their ideas, and review the ideas shared by others on the team at any point, day or night, weekday or weekend, work day or holiday.

Have your team come together for "live" brainstorming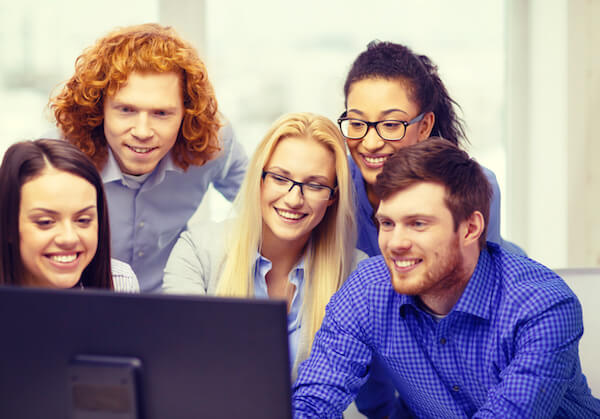 While 24/7 brainstorming allows everyone on a team to share ideas at times when they are most creative, live brainstorming allows everyone on a team to come up with great ideas by playing off each other.
Chances are, you've seen it happen: One person says something, and that sparks an idea in the next person's head. After a bit, one great idea has turned into dozens.
If your team all works in the same office, managing the basic logistics of live brainstorming is easy. If your team is partially or completely remote, then you have a couple of options.
First, you can have the people on your team that are in-house come together for a meeting and bring in the others who work remotely via phone. While this is always an option, it still lacks the face-to-face interaction that can get the creative juices flowing.
Alternatively, you can have everyone jump on a video chat. This will allow everyone on the team to see each other and have as close to a live brainstorming session as possible.
Anyone who is not able to attend the live brainstorming session at the time it is held can always view a recording of it at their leisure. Encourage those people to open up your 24/7 brainstorming hub while watching. That way, they can add in ideas sparked from watching others.

Be spontaneous

There are no rules as to how often you should brainstorm with your team. Brainstorming should happen at any critical times when it is needed.
For example, your sales manager has a new client who is interested in signing your business on as a vendor, but they want to hear some ideas of how you can help them. A quick ten-minute live brainstorming session could drum up enough ideas to close the sale.
Or, let's say that you're gearing up to launch your blog. For a couple of months prior, open up your 24/7 brainstorming hub so that everyone can submit ideas of what content they think should be covered on that blog.
In both cases, make an extra effort to bring in team members with a variety of expertise and interests. The diverse perspectives are sure to help generate unexpected and potentially productive new ideas.

Make brainstorming fun

If you're struggling to get great ideas from your team, then you might want to add some fun into the process. For starters, you can encourage your team to share their ideas in the ways that they feel most comfortable.
If you have doodlers on your team, tell them to doodle their ideas, take a snapshot of their doodle, and upload it to the team chat or workspace.
If you really want to dig into a rich list of ideas, you can check out books like The Big Book of Brainstorming Games.
It includes various word games, improv, and other techniques you can use to turn a brainstorming session into something that is fun for everyone. Best of all, you can download it on Kindle and start using it immediately!
Or, you could pass out some cards from Michael Michalko's Thinkpak.
He's one of the most highly acclaimed creativity experts in the world, and his proven methods are sure to get your team on the right track for brainstorming.
Try a variety of different methods with your team — and keep track of where the best ideas come from. The answers may surprise you!

Want more methods for coming up with fresh ideas? Check out "3 Creative Ways to Get Inspired (And Keep the Ideas Flowing)"